Macy's Sale this Weekend
Righteous
This is good news too because clothes is cheap!
Kanye West – Flashing Lights video = Fashion Orgy
Amazing fashion in one music video
[youtube=http://www.youtube.com/watch?v=Lm9SwCjwEH0&hl=en]
I love the whole gothic fashion/ CLUE whodunnit/ Blair Witch feel of the video. It's almost like a runway show but instead of a runway, it's Casper's (the friendliest ghost) Crib.
Some notes…
The video takes place in Count Chocula's mansion
Kanye West's gloves are eye-catching
Kanye being face-fondled by the white girl hands
Random asian girl mouthing "Flashing Lights"
A split second of an old granny will make any video freaky.
Kanye West flying out the window!!!
…………………………………………….
I could go on forever but I'll stop right there.
Here's the other version of "Flashing Lights."
[youtube=http://www.youtube.com/watch?v=Fe68r-SBQK4&hl=en]
and here's the other one!
[youtube=http://www.youtube.com/watch?v=-a--Pc7R8PU&hl=en]
Now that is BIZARRE © Rhymefest!!!
Clothes are Getting Cheaper
Because this NYTimes article says so
Today, shoppers pay the same price for a basic Brooks Brothers men's suit, $598, as they did in 1998. The suggested retail price of a pair of Levi's 501 jeans, $46, is about $4 less than it was a decade ago. A three-pack of Calvin Klein men's briefs costs $21.50, only $3.50 more than in 1998. Which is the better buy?

Factoring for inflation, each of these examples is actually less expensive today. In current dollars, the 1998 suit would cost $788, the jeans would be $66 and the underwear would be nearly $24. As consumers adjust to soaring prices for gasoline, food, education and medical care, just about the only thing that seems a bargain today is clothes — mainstream clothes, anyway.

………………………………………………………………….

Over all, apparel prices have gone down primarily because of two factors: the overwhelming movement of manufacturing to countries with cheaper labor, where the clothes are made, and increased competition between traditional retailers and discounters, where the clothes are sold.
[taken from NYTimes]
Make it rain, guys!
Lil Romeo's Back? Since when?
Dude meebo is like a news feed with no actual news.
Kiss the Rings!!!
[youtube=http://www.youtube.com/watch?v=jPu5gWfi5lg&hl=en]
I thought he was at USC playing basketball or somethin'. Remember him on Cribs where he had his own car with his name embroidered on the head rest but he still wasn't legally able to cop a driver's license?
[youtube=http://www.youtube.com/watch?v=z9Mm_LF0Zho&hl=en]
His new album is called Gumbo Station?!?!? Say word? Dude sounds like his daddy more than ever. HELLO!
LoL at Menudo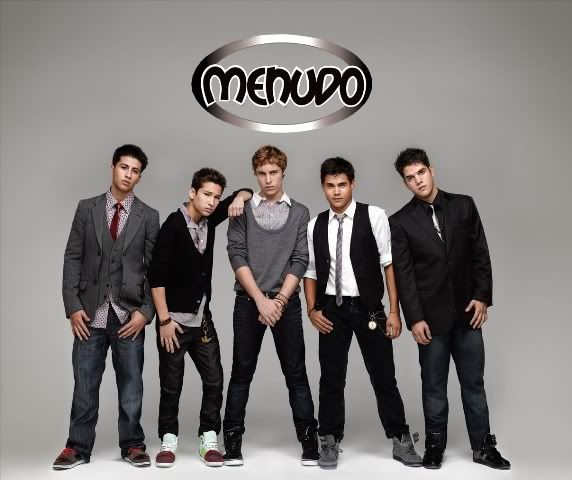 I wouldn't call Menudo's style bad. It's just young and ill-informed.
None of the shoes go at all with the band's outfits.
Dude on the right looks like Frankenstein in a popstar boy's body. I'm not a huge fan of baggy jeans and a suit jacket with tie. It's like they lost the rest of his suit in wardrobe.
That skinny tie is a couple months late.
Is that a pocketwatch hanging from dude's jeans?!?! HAHAHA!!!
The two boys on the right have it kind of down, if it weren't for the baggy jeans, or the keychain hanging from dude's pants.
And last but not least, IS THAT AN O-NECK?!?! HAHAHAHAHAHAAHAHA!!!
And to think, I would've never stumbled upon this if it weren't for them being featured as one of Meebo's featured backgrounds.
What do ya'll think of new Menudo's look?
[Update: If you look closely at Frankenstein on the right, you can see he's wearing a rosary under that jacket. Lovely.]
A.R.C. x Lacoste Collabo
Whoooooooooooaaaaaaaaaaaaaaaaaaaaaaa!!!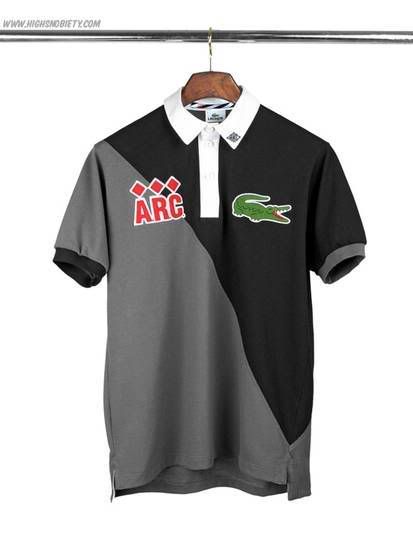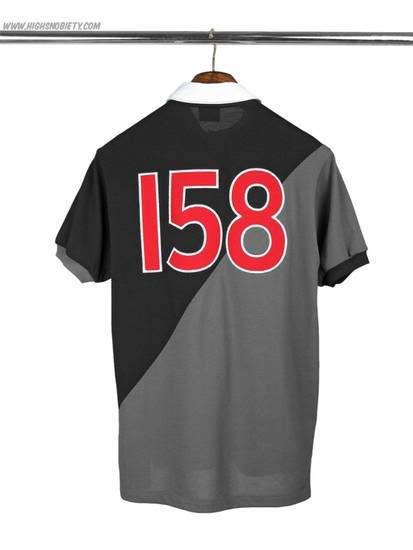 [Pics taken from High Snobiety]
I don't know how I feel about this. Everything on the shirt screams "ostentatious." It was cool back in the day when Lacoste tried to bring back the large alligator. The first time I saw it was on Snoop Dogg in one of his music videos (which I can't remember right now.) But the large alligator has run its course. The strength in a Lacoste polo is being able to convey class and style while still being subtle, unless you're a douche who pops up his shirt collar. The ability of the small alligator to catch a person's attention is built on Lacoste's strong brand image. On the other hand, the large alligator begs people to look at it and the subtlety is no longer there. There's also A.R.C. logos everywhere, not subtle at all. The shoes are ok. I've only been blown away once or twice by a Lacoste shoe, and it definitely wasn't any of their sneakers. To Lacoste's credit, fashion cannot stay stagnant and this is a new direction for them. It would help to broaden their customer base and my initial reaction was "Whoooooooooooaaaaaaaaaaaaaaaaaaaaaaa!!!" In A.R.C.'s defense, they claim
We stayed in line with our shop's colour theme of black, red and purple and decided to increase the scale of the crocodile logo to a truly utilitarian size. The concept being if these shirts were worn on the field, all the graphic elements would serve their purpose of conveying information from a distance.'
[taken from High Snobiety]
The only thing is…if these shirts are limited edition, they will NEVER be worn on the field. They will be worn during special events where it can be seen. And the information being conveyed is, "I'm desperate for your attention."
Does anyone remember the Snoop Dogg video that I'm talking about?
Akama Studio – Creators of the Lacoste-Future Video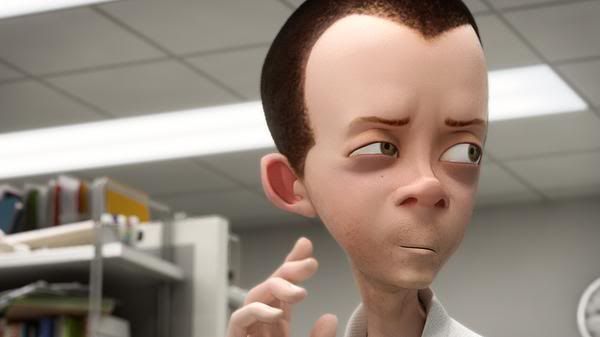 Who is Akama Studio? They're the wonderful folks who brought you the video of the future of tennis by Lacoste.
Akama studio is a team that has an insatiable thirst for stories, short ones, funny ones, and others more surprising full of sensations and emotions. We quench our relentless desire to feed ourselves with stories by giving them colours, soul and life. We are passionate about embellishing them and sharing them with the world with the deep conviction that people will never forget them. If you share our passion for story telling, Akama studio will certainly satisfy your thirst even though ours will never be satisfied.
[taken from Akama Studio website]
Here is an animated short they did for Kit Kat.
[youtube=http://www.youtube.com/watch?v=GuJ884OPeN4&hl=en]
Imagine if Lacoste left it to themselves to recreate what 2083 would be like. Do you think it could satisfy your insatiable thirst for storytelling?
Fast backward in time