Andre 3000 Explains Inspiration Behind Benjamin Bixby
I have been excited for this line since he announced it about 2 or 3 years ago. So much time passed by since he announced that I almost thought that he abandoned the whole project. Guess I was wrong.
The video is only 23 seconds long, but I'll post anything to get a taste of Andre 3000's new fashion line, Benjamin Bixby. I am loving that sweater he's wearing.
[youtube=http://www.youtube.com/watch?v=2NMueMEqO9U]
Learn more about his 1930's-college-football-inspired collection here.
Mad Men on Charlie Rose
Call it a defect of my generation, but watching old man asking dully-delivered, albeit interesting, questions does not appeal. We're just so used to pressing the up/down buttons on the remote. Nonetheless, Mad Men is THE next show and it's good to see any press that promotes it. Good, as in, I'd watch it.
Rose interviews Weiner, Hamm, and Slattery about Mad Men. (Mad Men is in the second part of the segment.)
[googlevideo=http://video.google.com/videoplay?docid=-1868357156270148281]
[First seen at A Continuous Lean]
I Think I'm Being Hypnotized
I find myself strangely attracted to this Nintendo DS Game.
[youtube=http://www.youtube.com/watch?v=NmsYr5_7ZlI&eurl=http://lj-toys.com/?journalid=3686678&moduleid=239&preview=&auth_token=sessionless:1217433600:embedcontent]
Fashion Battle!
[Seen at Chuvaness]
Philippines Love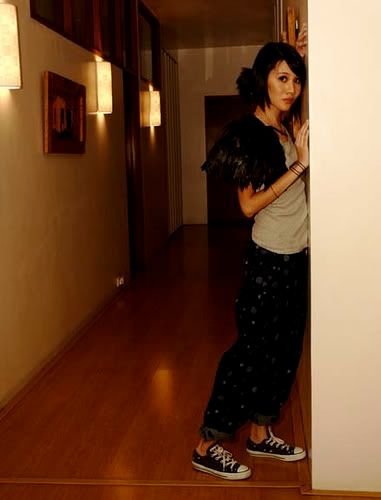 Kerin Ching wearing CVS for Viktor Jeans
Aaaaaaaaaaaaawwwww yee we got love!!! From the Philippines.
Apparently, we have grabbed the attention of Philippine Star writer and Viktor Jeans co-collaborator, Cecile Van Straten. (Everyone chant: LOVE US! LOVE US! ok, vanity switch off) We love the Philippines!!! Considering that all of the Crew's family is from there. I think that chalks up The Steel Closet's score of "celebrities who have seen our site" to two, Cecile Van Straten and Mich Dulce (in the comments.)
Other People's Pictures
This is the fashion machine.
[Taken from MissAtLaPlaya]
Photoshoot – Alexander Worthington III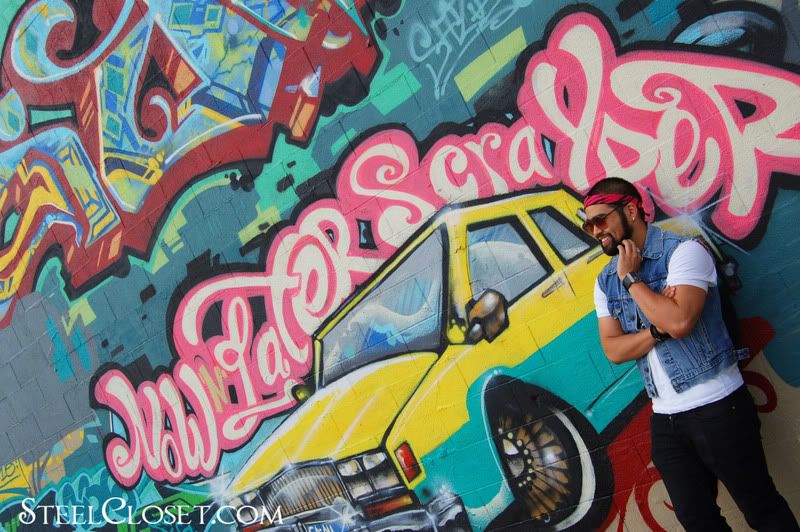 The Berkeley Kite Festival 2008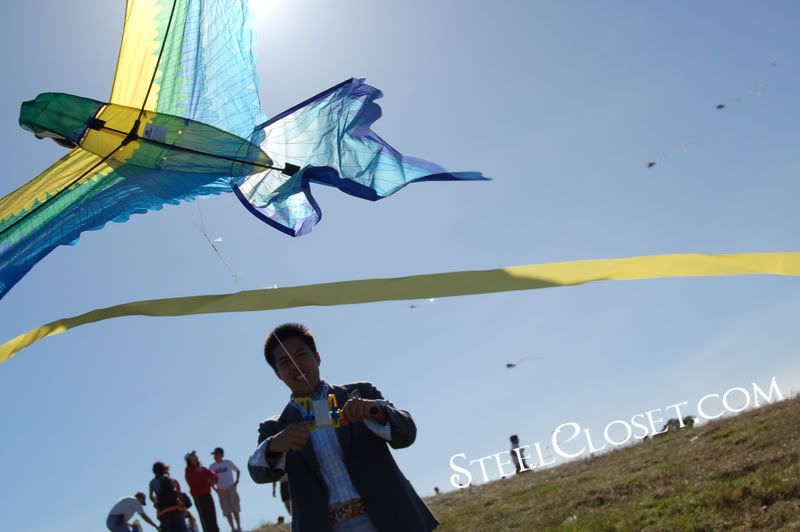 After walking for 45 minutes in a sweltering cauldron that was the Berkeley Marina, we finally made our way to the Berkeley Kite festival. Unfortunately, we missed the Japanese kites. But we did get to see the octopi kites and the competitive kite flyers. After we were done watching, we decided to fly a kite of our own. The kite was actually a parrot kite, sponsored by our friend, Krizia. As much as we were determined to launch Toucan Sam into soaring heights, we ran out of time and failed miserably.
Fast backward in time