Ocho Cinco
It's college game day, and the college campuses are all wearing their respective school colors. Fashion takes a break for today and pretty much every Saturday and Sunday for the next couple weeks, at least when the game is on.
In other news, Chad Johnson officially changes his last name to Ocho Cinco to stick it to everyone, pretty much. He's screwed if he ever gets traded and they give him a different number.
Bengals wide receiver changes last name to Ocho Cinco [ESPN]
Dita Von Teese x Wonderbra
It's Friday. And not a lot of things can top an internationally known burlesque model posing in her unmentionables. The best part of waking up … © Folgers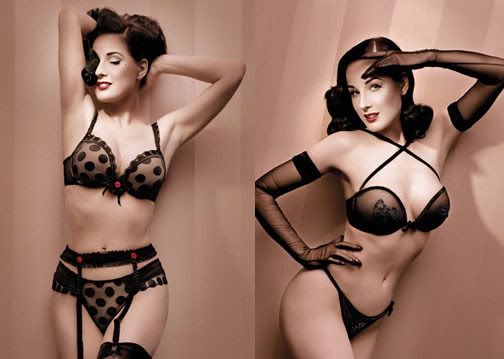 Dita von Teese is the new face (and body) of Wonderbra [Times Online]
The Hundreds WOW me
The Hundreds, a streetwear clothing brand for lack of a better word, just released the 2nd drop of their fall collection and I was impressed. I've been following the brand a lot recently because their website is so addictive, but I could never understand why I kept coming back. I don't get into streetwear much. I've been dressing in ties and the like since my senior year in high school. The renaissance of streetwear culture had not hit the mainstream yet. And personally, I feel a little old to be wearing graphic T-shirts and jeans as my going out clothes. The Hundreds, on the other hand, are really marching to a beat of their own tune, and there is something very respectable about it. Their interpretation of California Culture blows my mind with the way it resonates with so many people. They take images that the people of Cali probably see everyday and they put their twist on it. The result is a new-found appreciation for the visuals that surround our everyday life.
Shoes for the Occassion
Refinery 29 has just released their Shoes for Fall editions for both guys and gals. While it is advisable to not get overwhelmed by the vast selections that they provide, it is best to use the catalog as inspiration for outfit ideas rather than treat the shoes as Fall must-haves. If you spend more than $100 on shoes, make sure it's worth it and you'll be wearing them for years.
It is shameful when your shoes are the the only interesting part of your outfit. These shoes aren't loud, but they do raise a few decibels. Subtlety is best.
When has shiny not been in? Jesus times?
Again, go with subtle colors and try not to act like you spent your whole paycheck on your shoes.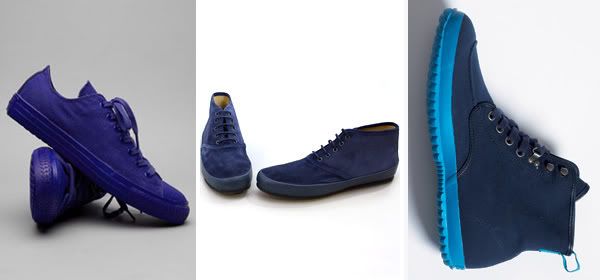 Dude It's Out
[youtube=http://www.youtube.com/watch?v=W6_bER-GnGg]
What's out? The new Fast & Furious Trailer! Excuse the bro moment but that was the pent up excitement of Alexander Worthington iii telling me that the new import rice rocket action flick trailer has just been released. Before you start to judge, our favorite pastime is quoting these movies in all its ridiculousness. You can't knock us for anticipating a movie that will inevitably become a treasure chest of inside jokes. If you're a true connoisseur of The Fast and The Furious, you would notice that each Fast and Furious movie was better, plot-wise, than the last. Hopefully this movie will follow the same pattern and outdo itself. This time they took parts of the old that worked with other parts of the old that worked. For example, the 4th installment of Fast & Furious brings together the original cast from The Fast & The Furious (Vin Diesel, Paul Walker, Jordana Brewster, Michelle Rodriguez) and
My name is William Rast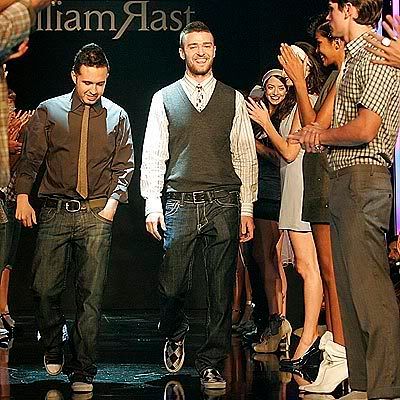 It is increasingly becoming a prerequisite of a successful fashion campaign to have an accompanying video. William Rast is no exception. Timberlake teams up with model Erin Wasson to present to us the life of William Rast. The movie is split into nine parts with three of the parts already released. While I really wanna knock 'em for egregiously attempting a Southern trailer trash accent, the Rast line offers a sort of redemption for rednecks. While the discerning eye sees a former-cornrowed pop superstar incongruously wearing urban wear with leather jackets and military boots in the country backside, the more impressionable see an unprecedented move fashion forward in the town of Hicksville. The non-coastal regions do not have to dress like Larry the Cable Guy or even Jeff Foxworthy. I think that's what Justin Timberlake is going for with his new William Rast campaign. See the video after the jump.
Slim is Out? Fat is in?
According to Details, broad shoulders, wide lapels, and wide legs are the next big thing. I think it's interesting to see when tastemakers start to deviate from the plan. What do you guys think? Are we ready for the 80's and 90's to come back? Like we haven't seen it done already.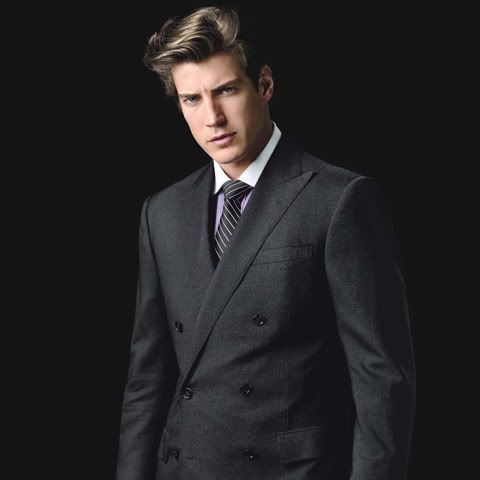 Fast backward in time