Janelle Monáe Rocks It
Ok, I am ashamed to only of have heard of Janelle Monáe now. After this performance of the Letterman show I am definitely going to check her stuff out some more.
Come Alive War of the Roses – Janelle Monae
Janelle Monae, the same girl we paid money for, the same girl who's music video we were supposed to be in, just released new music.
I'm glad she hasn't changed up her style too much. She already had a lot to begin with.
You can download it here.
Janelle Monae – Many Moons video
This is the music video that I was supposed to be in. It looks crazy futuristic and her moves just translate well on camera with some fast-paced editing.
And now I'm sad I missed out.
Janelle Monae featured in GQ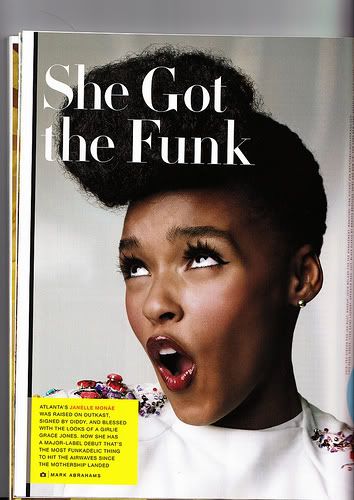 Have you ever seen that thing fall apart? I have, and I've seen it come back together again.
I try not to get hipster with Janelle Monae. Meaning, I try not to hate the fact that people are starting to discover her, after 2 years it seems.
Raphael Saadiq and Janelle Monae tonight at Bimbo's 365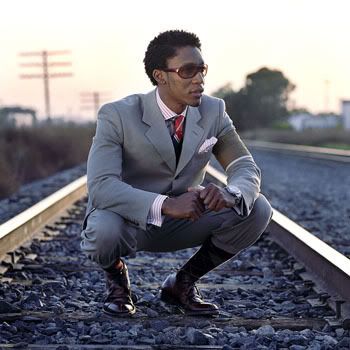 I heard "Dance Tonight" at the lounge last night, and the legs took a life of their own.
Some Redemption
Next week, I'll have the chance to fix an egregious error that occurred in my life not so long ago. One of my favorite performers and possibly the best dressed female entertainers of our time, Janelle Monae, will be showing off her dance chops and her beautiful voice at Bimbo's 365 in San Francisco. Also on the line-up is Raphael Saadiq who has a new album coming out soon. I know for a fact that I had a couple songs off of Instant Vintage burned onto a couple CDs for a ride back home.
NOOOOOOOOOOOOOO!!! I'm sorry, Janelle Monae!!!
I got an e-mail that I was hoping to get all week. But unfortunately, I got the e-mail hours too late! I was gonna pull crazy moves this week to make this happen if I knew about the e-mail earlier. But I refuse to have regrets about something I don't have control over. Forward motion!
Hello!

Thank you so much for your interest in being an extra for Janelle Monáe's first shortfilm, Many Moons! You are about to be a part of history!!! We are excited to have you as an extra on set!

Here are your details:
Fast backward in time