Sneaky, sneaky.
The disappointing thing about graduating / upgrading to a more mature closet is that there is rarely room for more than two or three pairs of sneakers. One for the gym, maybe another pair designated for running, some Chucks or Vans that survived your college years. The sophisticated male's footwear lineup is a sordid affair, dominated by murky leathers and hard soles, with inoffensive versatility usually taking priority over rainbow-vomit colors and styles.
Let's face it, unless you're some kind of professional athlete or are lucky enough to work in a setting where Casual Day is EVERY day, you wouldn't even get much chance to wear your sneakers even if you did have the extra money and space to indulge in a few extra pairs.
But alas, you are not cut from the same cloth as the rest of the sartorial sheep you know. You hide a skateboard in your cubicle or roll up your pant leg to avoid shreddage from your bike's new Shimano gearset. You love Polo blazers and Nike Blazers. You're young and you're still having fun – but you know the difference between youthful and childish.
These sneakers are for you, my friend. Just a small sampling of some amazing footwear that have caught my eye over the past few weeks.
KAWS Profiled for The Moment
Famed artist, KAWS, is profiled by NY Times' The Moment.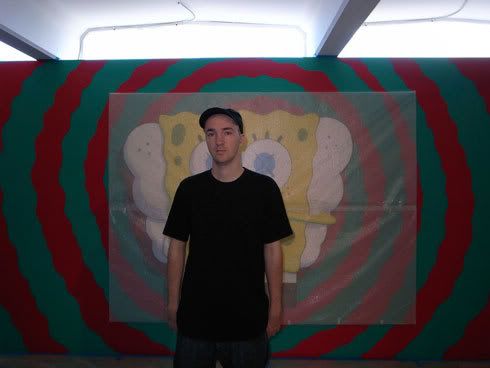 Name: KAWS (Brian Donnelly)
Age: 33
Occupation: Artist (painter, sculptor, designer)
Home base: Brooklyn
Retail standby: I stop by the book shop Spoonbill & Sugartown every few days.
Music venue: I'm not really a live music type of person but will try to check out N*E*R*D or Kanye whenever they perform in a city I'm in.
Music: My music tastes jump around a lot. I could just finish a Clipse album and then be in the mood to hear Bonnie Prince Billy or Birds of America.
See the rest at The Moment

Fast backward in time