Louis Vuitton Model Heads Without Makeup
I don't know if it's just me, but some of these heads are way too skinny.
THE QUEUE
THE QUEUE is what's next. Your mom!
Yelp for free? No thanks, I'll buy some Louis Vuitton books instead.
The cool thing about Yelp is that it helps you track down some neat recommendations on exactly what you're looking for – from complete(ly pretentious) strangers, nonetheless. Yummy Thai fusion cafe? No problem. Seedy Irish dive bar? Recommendations o'plenty. Tragically hip live music joint? Yelp got more broke-ass artist spots than Golden Gate Park.
But there are so many nights where you have no idea WHAT THE HELL you want to do. And for those nights in the middle of jetsetting between fabulous, decadent, romantic cultural meccas when you need to find some trouble for you and the hunny to get into, Louis Vuitton has released a set of traveler's guides.
More pictures, and more on why these are both awesome and useless, after the jump.
Sean Connery is New Model for Louis Vuitton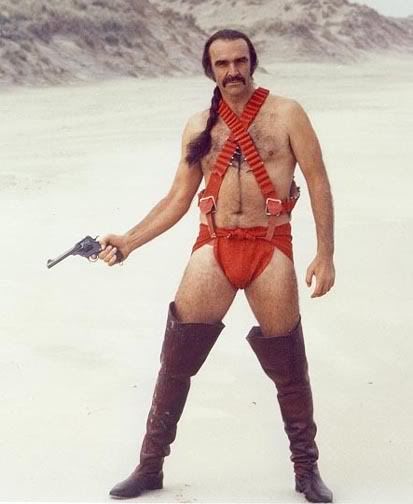 Do you think that Sean Connery being commissioned by Louis Vuitton adds to the elegance and timelessness of the brand with the addition of a renowned gentleman? OR do you think that this collaboration will add to LV's reputation as a stuffy snobhouse with a stuffy old man as its poster-grandpa?
[Source: Vuitton's New Bond... | WWD]
We at the Steel Closet believe that Connery's role in the movie, The Rock, is evidence enough to exonerate the man of such accusations as stuffy old man or poster-grandpa.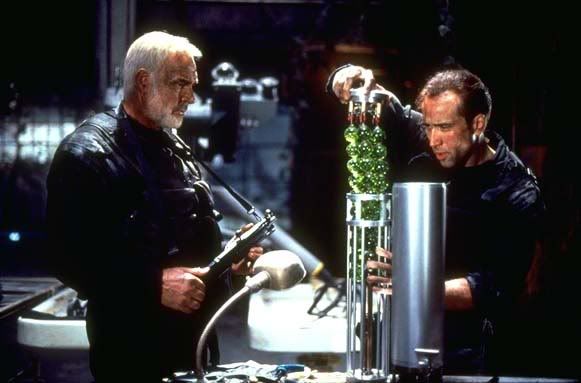 THE QUEUE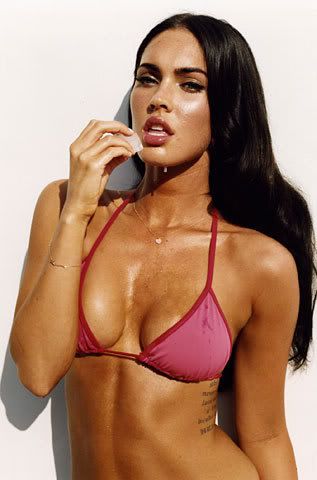 Louis Vuitton for Vogue Japan
Some very trippy stuff. Louis Vuitton does a 3-dimensional take on their checker pattern? Do they have an in-house telekinetic that they use to shape their bags? Maybe Louis Vuitton will set up a pop-up shop in Japan and have live demonstrations of telekinesis or front-seat views of self-destructing 3-D worlds.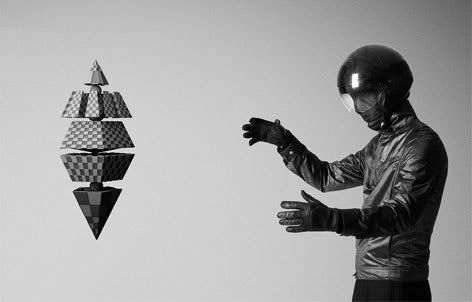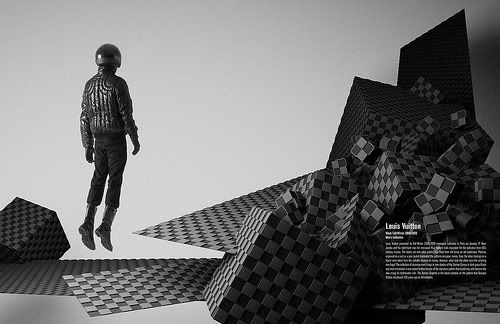 This photo really reminded me of the 3D Simpsons episode.

Daft Punk – Louis Vuitton Spring Summer 08 Runway Mix
Practice that walk and pose in front of your mirror with this spin from the DJ, which happens to be you! Kick it, DJ!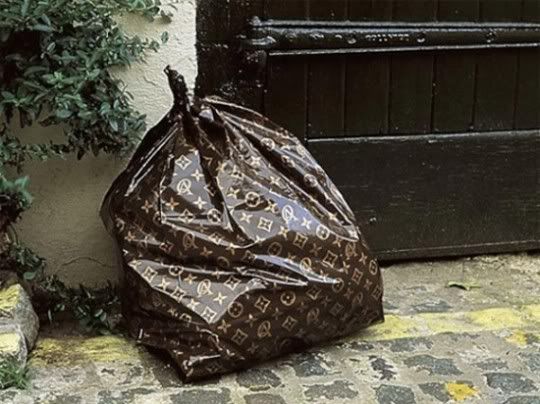 Daft Punk – Louis Vuitton Spring Summer 08 Runway Mix
Source: TSS
Fast backward in time